Meet the team
The TIWB Secretariat performs the match-making function of Experts, operates a database of qualified Experts, promotes the Programmes, monitors and evaluates deployments and produces tools to support the process. Additionally, the TIWB Secretariat supports and reports to the Governing Board.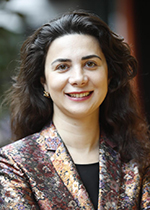 Rusudan Kemularia
Head of TIWB Secretariat, OECD
2, rue André Pascal
75775 Paris Cedex 16, France

Tel: +33 1 45 24 78 42
E-mail: rusudan.kemularia@tiwb.org

Ms. Rusudan Kemularia, a Georgian national, has spent over a decade working in international tax and fiscal policy. In 2019, Ms. Kemularia joined the Tax Inspectors Without Borders team in Paris to lead a review of the initiative. Prior to joining the OECD, from 2010-2012, Ms. Kemularia was Georgia's Vice Minister of Finance, leading tax reforms and work in all areas of public finance, including tax and customs policy and administration, as well as development of public services. In addition to her ministerial role, she was appointed as a Secretary to the Parliament and Co-Chair of the Tax Dispute Resolution Counsel. She negotiated numerous double taxation avoidance treaties and implemented anti-avoidance regulations (e.g. transfer pricing rules) in Georgia.
From 2008-2009, Ms. Kemularia also worked as a Rector of the Finance Academy, as well as Head of the Legal and Financial Policy Departments. She has worked as General Counsel of the Millennium Challenge Corporation-funded project in 2012-2019. In addition to her extensive professional career, Ms. Kemularia has been Assistant Professor at Caucasus School of Law and Tbilisi State University.
Ms. Kemularia holds a Master's degree in public policy from BSG, University of Oxford and LL.M in public law from Bielefeld University. She is a qualified tax lawyer, holding a law diploma from Tbilisi State University. Ms. Kemularia is a recipient of the prestigious Oxford - Weidenfeld Hoffmann Scholarship.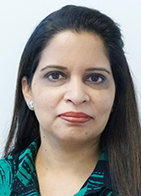 Amna Khalifa
TIWB Project Manager, OECD
2, rue André Pascal
75775 Paris Cedex 16, France

Tel: +33 1 85 55 49 96
E-mail: amna.khalifa@tiwb.org

Dr. Amna Khalifa is a fiscal specialist with extensive experience in senior management positions in the government and the development co-operation sector. She joins the TIWB Secretariat after serving as an Advisor to Government of Pakistan on behalf of the GIZ Tax Reform Component of the Governance Programme. She has held positions with the Center for Auditing and Assurance Research in Australia and, more recently, as Director General with the Revenue Authority Government of Pakistan where she led and co-ordinated Pakistan's tax reform effort. During her time there, she provided policy advice and technical guidance on improving domestic resource mobilisation, organisational development, performance management, ICT solutions, risk based audit and international taxation.
Amna holds a PhD in Auditing and Accounting from University of New South Wales. Her most important research contribution has been the identification of audit frauds by evaluating effective discussion techniques and improving auditors' judgment and decision making process for the Big 4 audit firms. At country level, Amna has helped develop a reform program for Indonesia to support domestic resource mobilisation, fiscal decentralisation and capacity building.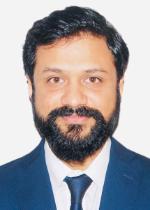 Ahtseham R. Khan
Project Manager - TIWB, UNDP
One United Nations Plaza, DC1-1950
New York, NY, 10017, USA
Tel: +1 (212) 906-6417
E-mail: ahtesham.khan@undp.org
Ahtesham R. Khan is Project Manager in the Finance Sector Hub, UNDP, and manages the TIWB initiative for UNDP. He has extensive experience in fiscal policies, tax administration and domestic resource mobilisation. As Officer on Special Duty in the Ministry of Finance, Government of India he worked on BEPS negotiations and tax arbitration cases. Ahtesham was Deputy Director of the Indian Tax Administration whereby he investigated illicit financial flows and cross border tax evasion. As Assistant Commissioner, he conducted tax audits and dealt with complex issues related to tax laws. He has also worked on the Local Currency Bond Markets project of the World Bank and the United Nations Handbook on Taxation of the Extractive Industries published by the Financing for Sustainable Development office, UN-DESA.
Ahtesham has done Electrical Engineering in under-graduation and has dual Masters - Masters in Taxation and Business Laws from NALSAR University, India and Masters in Public Administration with specialization in Advanced Policy and Economic Analysis from SIPA, Columbia University. He is recipient of the prestigious JJ/World Bank Scholarship.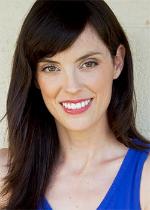 Melanie Mathis
Project Co-ordinator, TIWB Secretariat
2, rue André Pascal
75775 Paris Cedex 16, France
Tel: +33 1 45 24 81 94
E-mail: melanie.mathis@tiwb.org
Melanie Mathis has been an integral member of the TIWB Secretariat since July 2016. As Project Co-ordinator, she is responsible for overall co-ordination of the initiative, including the construction and maintenance of the TIWB website and database, operations management, events and technical assistance. She is bilingual in English and French and leads the social media outreach for Tax Inspectors Without Borders.
Ms. Mathis holds a Bachelor of Arts from New York University. Her professional experience includes working as a Legal Assistant and Office Manager for an international law firm in Beverly Hills, California, as well as previously Cultural Affairs Co-ordinator for New York University in France.